Find your place with us
Whether you're just starting out or have years of experience, there's a place for you here at National Alliance. From customer service and clinical care to account management and claims, our team strives to provide world-class service for health plan members nationwide. As you explore what it's like to work at National Alliance, we hope you'll discover a supportive and inclusive environment where your skills and passions can thrive.
About Us
National Alliance is a division of BlueCross BlueShield of South Carolina. Started just over 20 years ago, we build partnerships with other Blue plans across the United States to offer health plan administration for self-funded accounts. Innovation and exceptional service fuel our success and help us deliver better experiences for our clients and their members.
How does National Alliance work?
Our services are provided in-house. This includes benefit setup, membership services, billing, reporting, care management, health coaching and account management. Technology connects our teams and our services. Flexibility enables custom-built plans that work best for employers and their employees. And constant innovation helps us take care of customers both now and in the future.
Why you should join our team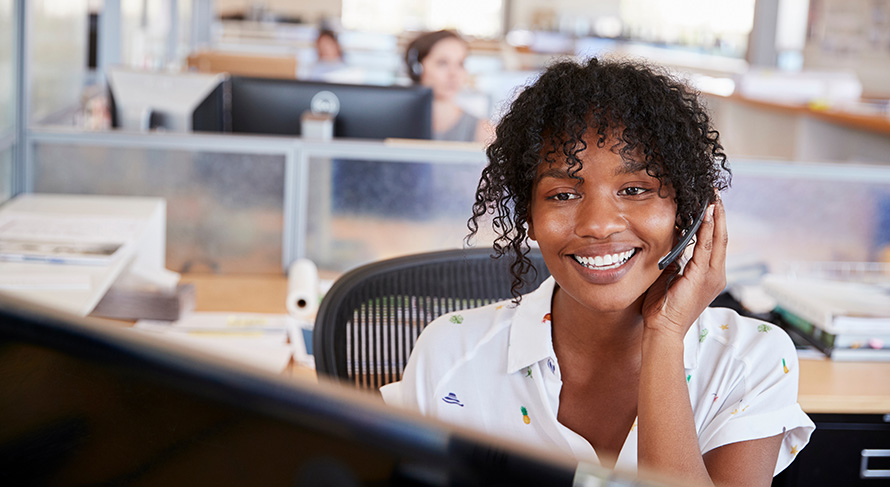 At National Alliance, we thrive on fostering a dynamic and collaborative work environment that empowers every team member to excel. With a passion for innovation and a commitment to learning and personal growth, we welcome aspiring talents to join our team.
Our competitive benefits include:
Traditional and Roth 401k retirement savings plans with company match
Four subsidized health plans to choose from and free vision coverage
Access to a health savings account with company contribution
Company paid and voluntary life insurance
Paid annual leave - earn more the longer you work here
Nine paid holidays
On-site cafeterias and fitness center at major locations
Year-round wellness program, including a healthy lifestyle premium discount and opportunities to earn additional paid leave
Education assistance
Service recognition
View Opportunities
I recognize healthcare can be confusing and a financial burden for people. I want to help as much as I can to make things easier for members.

M Rhodes,
Marketing Manager
Everyone brings something different to the table at National Alliance, and they can rely on each other for help. We recognize teamwork, creativity, and collaboration.

T Brady,
Operations Director
National Alliance wants their employees to succeed. They have high expectations, but that is what has pushed me in my career.

A Scott,
Sales Manager
The most rewarding part of my job is helping people reach their healthcare goals. I feel honored to be a part of making this happen.

A Guy,
Managed Care Coordinator
The people at National Alliance work together to win. Hard work is recognized at National Alliance, but also expected.

A Martin,
Marketing Director
I love the team I work with here, we all help each other out and everyone has a positive attitude.

J Smith,
Senior Medical Reviewer
I love the environment at National Alliance. I get great support and communication from upper management.

T Colvin,
Managed Care Coordinator
A message from our CEO
The success of our company is due largely to our diversification strategies. Just as we rely on diverse companies to keep us strong, we also value diversity in our workforce. While our business plans are crucial road maps for us to follow, we know that what ultimately drives our success are the people we hire to help us achieve our business goals.
A diversified workplace comprises individuals with an array of distinctive talents, insights, experiences and abilities. We don't want all of our employees to act alike, look similar or think the same way. We need employees with different skill sets and perspectives to help us innovate, discover new opportunities and unleash new ideas.
When we tap into the various dimensions of diversity, we set ourselves apart. By taking advantage of the insights each individual brings to the table, we break out of the mold of being just another insurance company, health plan administrator or technology supplier. Regardless of the line of business, we become the leader. Our health plan members trust us more than any other insurer to provide them the utmost in stability and security. Our business partners rely on us to be the solution to problems they can't tackle on their own.
To some companies, diversity is just another trendy buzzword plastered on a poster hanging in the employee break room. At BlueCross BlueShield of South Carolina, it's a critical part of our culture that influences everything we do.
Michael J. Mizeur
President and CEO
BlueCross BlueShield of South Carolina
Equal employment opportunity statement
BlueCross BlueShield of South Carolina and our subsidiary companies maintain a continuing policy of nondiscrimination in employment to promote employment opportunities for persons regardless of age, race, color, national origin, sex, religion, veteran status, disability, weight, sexual orientation, gender identity, genetic information or any other legally protected status. Additionally, as a federal contractor, the company maintains Affirmative Action programs to promote employment opportunities for minorities, females, disabled individuals and veterans. It is our policy to provide equal opportunities in all phases of the employment process and to comply with applicable federal, state and local laws and regulations.
We are committed to working with and providing reasonable accommodations to individuals with physical and mental disabilities.
If you need special assistance or an accommodation while seeking employment, please email abilities@bcbssc.com or call 800-288-2227, ext. 43172 with the nature of your request. We will make a determination regarding your request for reasonable accommodation on a case-by-case basis.
We participate in E-Verify and comply with the Pay Transparency Nondiscrimination Provision. We are an Equal Opportunity Employer. Here's more information.
Some states have required notifications. Here's more information.